The Aga Khan Museum Shop celebrates artisans throughout the Silk Route and beyond. By supporting generational craftsmanship, decadent design, and rich stories, each product reflects artistic individuality and makes for a shopping experience like no other.
The environment and climate is at the core of both the Aga Khan Museum Shop and wider Aga Khan Development Network, with each agency working towards sustainability, minimizing our carbon footprint, and ultimately, affect societal transformation. By partnering with sustainable design brand and platform JUMA to create various collections which encompass an eco-conscious approach to fashion and home, the Aga Khan Museum Shop continues to embrace its environmental mandate.
JUMA has created a curated online marketplace for like-minded companies, brands, influencers, artists, and environmentalists to co-create products on their platforms. The partnership between the Aga Khan Museum Shop and JUMA was a natural progression to develop a sustainable offering of collections, designed using textiles made from recycled water bottles or other environmentally friendly textiles.
AGA KHAN MUSEUM X JUMA SHAHNAMEH SERIES
In the spirit of collaboration, the Aga Khan Museum Shop has partnered with JUMA to create a capsule collection of luxurious and sustainable fashion using recycled water bottles that are inspired by the illustrious Shahnameh scrolls dating back to the 11th century.
The Shahnameh, otherwise known as the Book of Kings, is an epic poem of Persian literature with a storied history dating back to pre-Islamic Persia. With 62 stories illustrated within 990 chapters, containing more than 50,000 rhyming couplets, the Shahnameh is truly unmatched in both scale and prestige, recounting the lives and ventures of some of the most storied figures in the Muslim world. Continuing to be one of the main pillars of the modern Persian language, the Shahnameh manuscripts housed at the Aga Khan Museum are considered to be some of the best examples of this true work of art.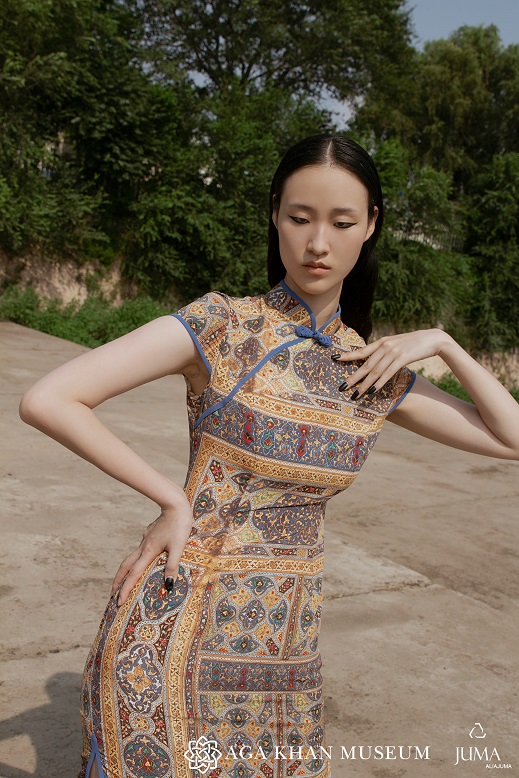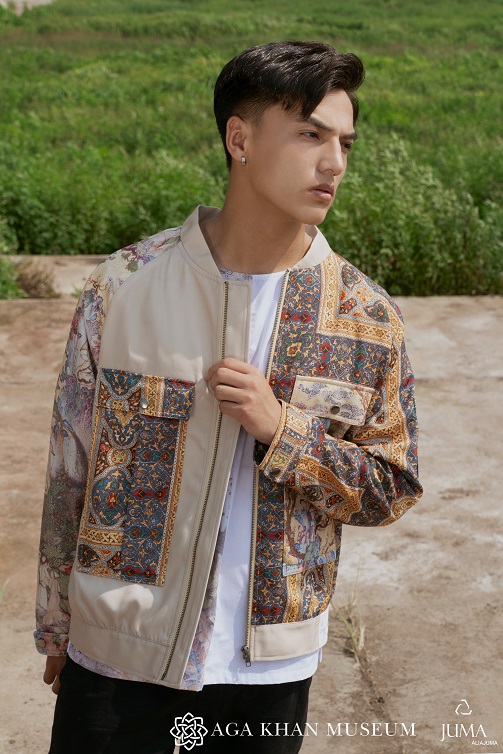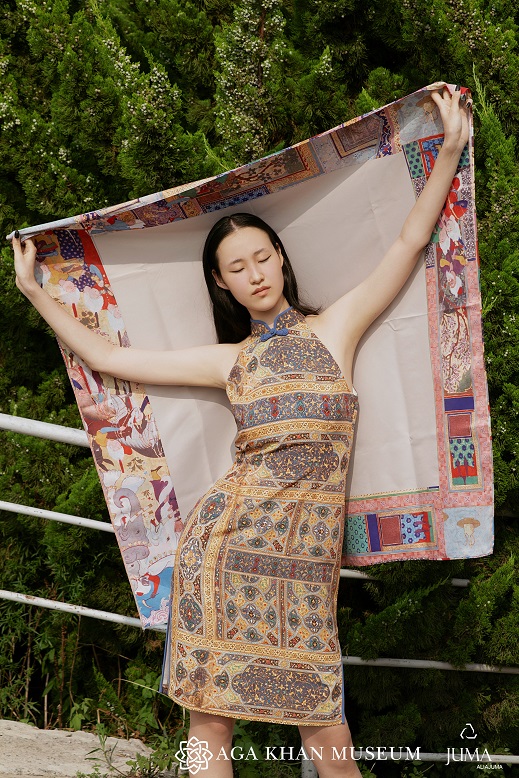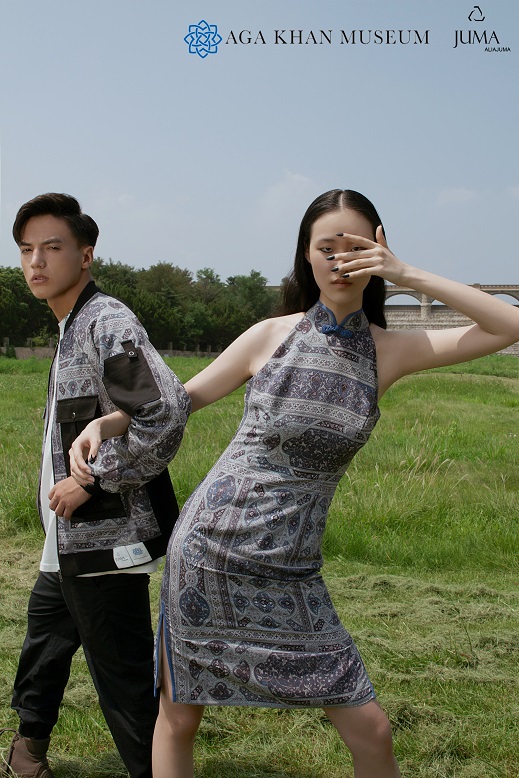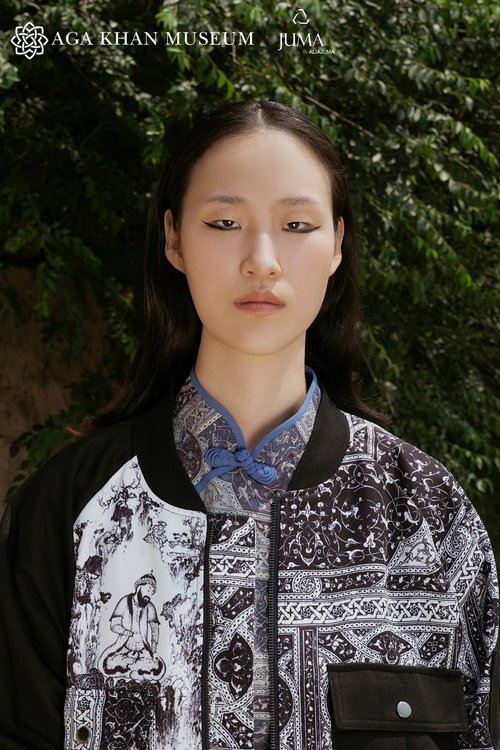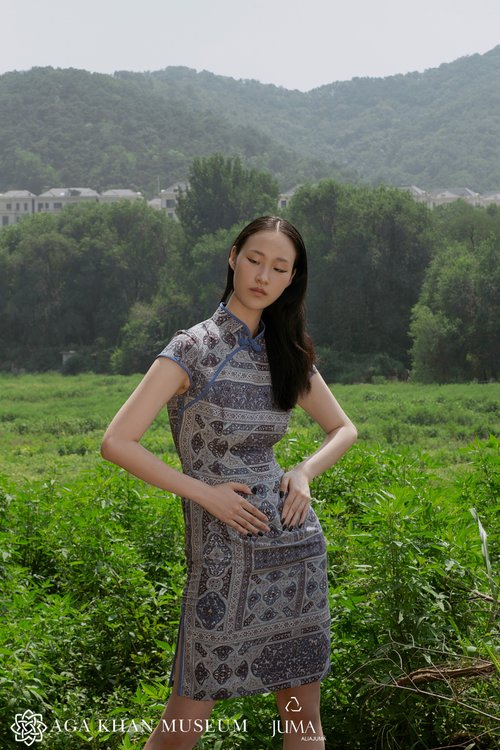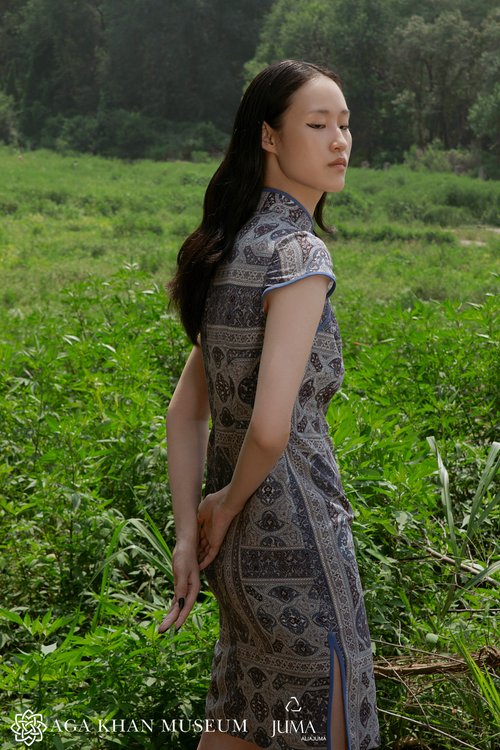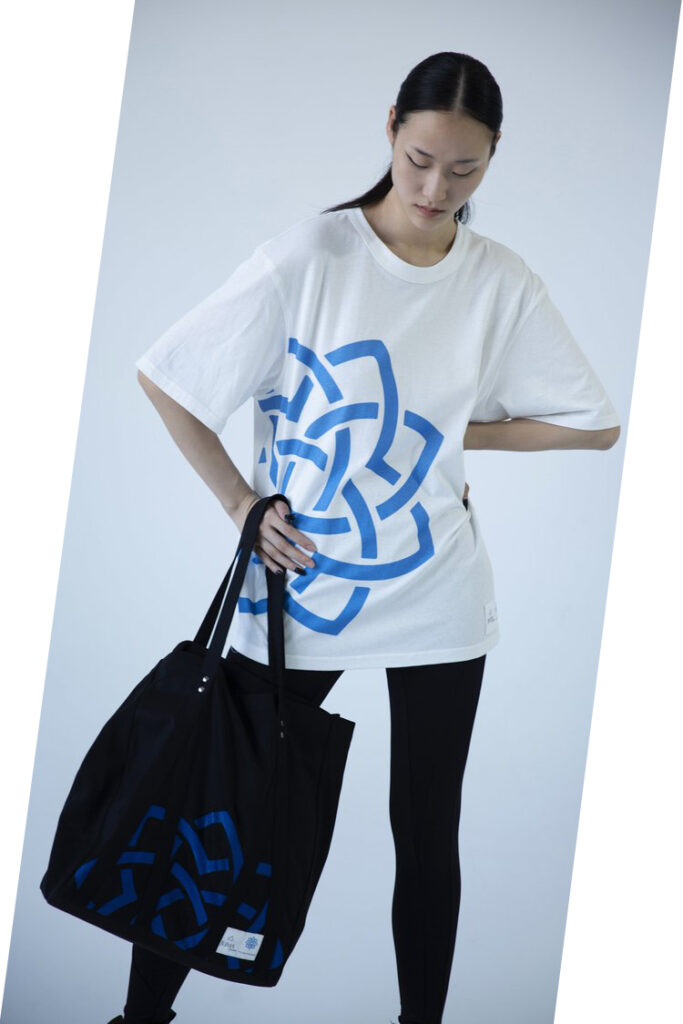 The Aga Khan Museum logo is inspired by the central design motif of a 10th-century Iranian dish (AKM541) from the Museum's Permanent Collection. The interlocking knot work represents the interconnectedness, harmony, and dynamism of pluralism — one of the core commitments of the Aga Khan Museum.
Using the iconic logo, JUMA played with space and proportions to create a line of collectibles using recycled water bottles while maintaining product quality and design.
In designing the Aga Khan Museum, Fumihiko Maki, winner of the acclaimed Pritzker Architecture Prize, used light as his inspiration. Maki not only ensured that light is ever-present in the building, but that, depending on the time of day or season, light will animate the building in a myriad of ways: throwing patterns on the exterior walls of Brazilian granite, enhancing interior spaces, or illuminating the open-roofed courtyard.
Inspired by the architecture of the Museum, JUMA has dreamed up a series of ready-to-wear clothing and accessories, created with soft and luxurious textiles using recycled water bottles.